Meet Our Staff
Welcome to The Cary School!  My name is Gizem and I am the Director.  I received a Bachelor of Arts in psychology and Bachelor of Science in child development from Meredith College.  I have a master's degree in clinical psychology from Roosevelt University in Chicago.
I have worked with children and adolescents in a variety of settings, including public schools, preschools, early intervention programs, and clinical/therapeutic settings.
I also traveled abroad to Italy and studied cross-cultural aspects of children's play and approaches to education.  I was introduced to The Project Approach and the schools of Reggio Emilia.  I found this to be an innovative approach to teaching preschoolers and kindergarteners.  This educational approach has become the heart of my work with children.  From the design of our environments, opportunities for family involvement, to our documentation of children's interests and projects, you can be sure that your child is receiving a high quality, early childhood experience.
I look forward to forming a partnership with the families in our community, as we believe this is a critical element in a child's early education.  I encourage you to explore our website, and learn more about our programs, our mission and philosophy, and what makes our school unique.  Thank you for your interest in our preschool.  I look forward to meeting you!
<p>
Hello, my name is Cigdem and I am the Program Coordinator at The Cary School.  I have a Bachelor of Science in birth to kindergarten licensure from the University of North Carolina – Greensboro and Bachelor of Science in economics from Anatolian University.  I was a preschool teacher for eighteen years prior to working at The Cary School.  My experiences taught me that all children are ready to learn and improve their skills. However, I realized that these skills do not develop automatically. At this point, a child's family and teacher(s) are very important factors in helping children learn.  Through a partnership with parents, I hope to instill in each child a genuine curiosity and love of learning.  I look forward to meeting with you and working together as a team to support your child.
<p>
Hello!  My name is Giovanna and I am the toddler teacher at The Cary School.  I have a Bachelor's Degree in Elementary Education from the University of Puerto Rico and studied Early Childhood Education at Wake Technical Community College.  I have six years of experience in the field of Early Childhood Education and more than ten years of experience combined in tutoring, summer camp settings, art schools, and babysitting.  I believe that children learn best through play because they can develop social and cognitive skills, mature emotionally, and gain the self-confidence required to engage in new experiences and environments.  In my free time, I like to cook, bake, garden, travel, and spend time with my family.  So far, I have traveled to Paris, Madrid, Barcelona, Thailand, Dominican Republic, Puerto Rico, Ecuador, Virgin Islands and I would love to go next to Alaska and Cuba.  I look forward to getting to know you and your child!
<p>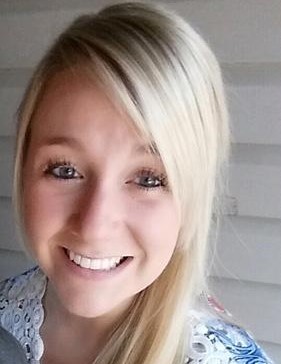 Hi! My name is Christina and I am the teacher in the Two's Classroom.  I have two bachelor degrees from Western Carolina University. One in criminal justice and one in psychology. I am currently working on my master's degree in criminology and public sociology from the University of North Carolina-Wilmington. I have worked with numerous age groups, including infants to students in the fifth grade.
Working with young children is a passion of mine. Ensuring that your child has a sound educational foundation guarantees for progression in more advanced curriculum, pro-social behaviors and self-regulated behaviors.
In order to ensure your child is learning at full capacity, it is important for a teacher to first identify what your child already knows and can do before applying a particular teaching style in teaching a new ideology. When teaching, I incorporate several learning styles including visual, aural, verbal, physical, logical, and social. I strive to curb my teaching method around your child's preferred learning style to maximize your child's learning experience. My goal is to cultivate your child's social, emotional, and physical abilities as well as help develop your child's intellectual capabilities through brain-boosting activities, artistic expression, and dramatic play.
<p>
My name is Ashlee and I teach children ages three to four years old.  I studied child development at Meredith College.  I have lots of experience working with young children such as teaching children with special needs and working as a preschool administrator.  I enjoy providing hands-on experiences for children, exploring the community, and connecting what children have learned in the classroom to real life experiences.  Some of my teaching strategies include incorporating Montessori-based activities, encouraging creativity through open-ended art, and tailoring lessons to meet the needs and interests of individual children.  In my spare time, I enjoy reading, traveling, going to Starbucks, and spending time with family. 
<p>
Hello! My name is Michelle and I teach students in the Pre-Kindergarten Program. I received a Bachelor of Arts in Psychology and an Elementary Education license from Meredith College.  My goal is to provide a nurturing, language filled environment for your child.  I believe in a child-centered approach to teaching where children learn best from hands-on experiences and take an active role in their learning.  In my spare time, I enjoy playing with my dog, trying new recipes, and visiting museums.
<p>
Hi, my name is Edward.  I was born and raised in Pittsburgh, Pennsylvania.  I received my Bachelor of Arts in graphic and studio art design from the University of Pittsburg.  My previous experiences include working with school-aged children and as a chef at a restaurant.  I enjoy cooking with fresh fruits and vegetables as well as adding my own personal touch to meals.  I also work and teach at the Cary School of Creative Arts on the weekends as an art instructor and have my own free-lance business as a graphic designer and illustrator.  I enjoy using my background in art to come up with creative activities for students.